Unicity FEEL GREAT SYSTEM Type 2 Diabetes Story - REAL RESULTS!
Aug 12, 2021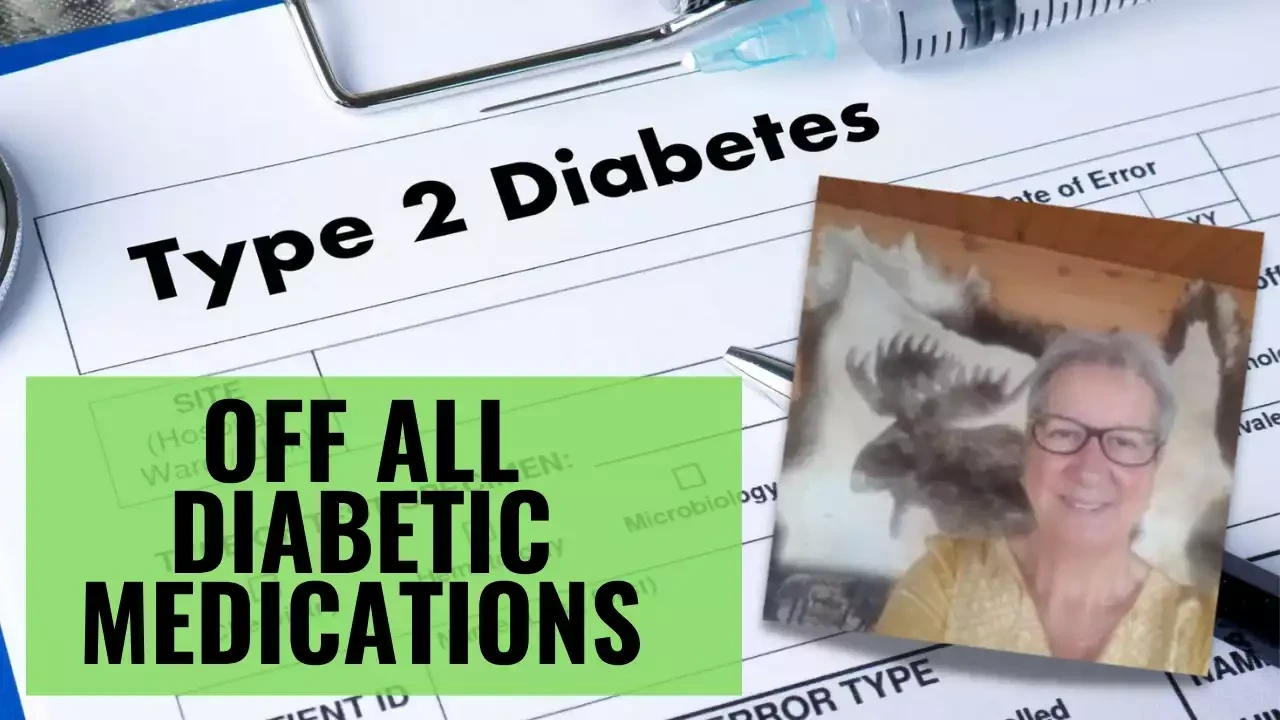 One of the most rewarding (and exciting) things about being part of the Unicity Make Life Better movement is seeing all the lives changed.
I would like to introduce you to Bernice, a type 2 diabetic from St Andrews, New Brunswick (Canada). This is a true testament as to the effectiveness of the Unicity Feel Great System products. Especially being able to come off of insulin after 17 years!
Here's what Bernice wrote:
Hi, my name is Bernice and I live in St Andrew's, NB. I am 64 and have been married for 45 years. I have two beautiful daughters and two very special grandkids Anthony and Maddie. I started a "diet" just one year ago to lose weight and get off Diabetic medications. It worked some, but it wasn't until I made a lifestyle change through Unicity that it all came together for me. I no longer take Insulin (did for 17 years) nor the pills. I am completely off all Diabetic medications. This program is not just a Lifestyle change - it is a life saver!
So many more stories
On January 15th, 2015, Marylyn woke up and couldn't move any part of her body. She was rushed to the hospital and after days of testing she was told that because of the diabetes, she had too high blood glucoses despite the use of my drugs, the doctor had found her nerves had short circuited in her back and resulting in a diagnosis of Diabetic Neuropathy.
Why does all this happen?
According to Dr. Benjamin Bikman, internationally renowned metabolic scientist, pathophysiology professor and author of numerous books including Why We Get Sick and Insulin Resistance, he says the medical paradigm has it all wrong for addressing type 2 diabetes. In this video he explains this in more detail.
The Feel Great System: Reversing the Tide
Decades of clinical studies and scientific reviews point to a safe, powerful, natural system that can help bring back healthy blood glucose levels - a key to long-term management of type 2 diabetes. The reason The Feel Great System has met with so much success, and so fast, is that the two key products work.
The Feel Great System consists of two science-based food products. The first is Unicity Unimate yerba mate drink and the second is the Unicity Balance fiber matrix. When used together as daily routine system, they make achieving health glucose levels not only doable, but also enjoyable and sustainable.
Unicity Unimate yerba mate drink promotes the body's natural production of ketones, supports feelings of wellbeing and relaxation, healthy cognitive function, helps with endurance and stamina, promotes satiety (keeps the hunger away), supports weight management efforts and healthy cholesterol. It's a powerful compliment when used with Unicity Balance for metabolic health.
Unicity Balance fiber matrix clinically proven to help improve glycemic control, decrease hyperinsulinemia, and lower plasma lipid concentration in patients with Type 2 Diabetes. This approach can serve as an effective adjunct and an eventual replacement for prescription medication.
Unicity Balance is a natural formulation that protects the body from the damage that can be caused by glucose and insulin spikes by delaying gastric emptying and lowering postprandial blood sugar. Simply put, when patients take Unicity Balance 10 to 15 mins before a meal, it creates a gel fiber matrix in the stomach. As the gel moves through the intestinal tract, food gets trapped inside it for short periods of time.
This lowers the rate at which food is absorbed, thereby extending the time over which blood-sugar levels rise and fall. With this more gradual process, the average blood-sugar level remains lower throughout the day, stabilizing both blood glucose and insulin at a healthy and acceptable plateau.
Natural Alternative to Medications
Unicity Balance is the clinically proven natural alternative to type 2 diabetes drugs like Metformin and Glyburide, the first-line drug treatment and the current standard of care for type 2 diabetes, as well as Statin medications for cholesterol management.
Unicity Balance is easy to use and safe for long-term usage. It's simple to incorporate into a daily routine, which can lead to higher compliance. Each serving contains a patented, scientifically formulated matrix of fibers, vitamins, and antioxidants which the body needs daily. It more beneficial than over the counter (OTC) fiber supplements that "claim" to offer blood sugar and cholesterol benefits.
Backed by Clinical Results
Unicity Balance has been extensively studied, peer-reviewed, and published in the medical journals. The clinical trials have been conducted by leading medical institutions including Cleveland Clinic, UCLA, Columbia University, Mayo Clinic and Stanford School of Medicine to name just a few.
What Diabetes Doctors and Clinicians Are Saying
"I currently have hundreds of patients experiencing dramatic improvements in their glucose, cholesterol, and weight loss with this recommendation". -

Beauty Swe, M.D., Internal Medicine
"As a Certified Diabetes Educator, I have never found anything that compares to this. Being able to stabilize glucose, cholesterol and weight is a gift for people with diabetes". - Judy Gilman, NP-R, RN, CDE. Registered Nurse / Certified Diabetes Educator
"I have witnessed hundreds of patients improving their glucose and cholesterol levels over the years with this recommendation. I am so grateful for this solution addressing Metabolic Syndrome". - Annie Varughese, M.D. FACC, Interventional Cardiology
"I started using Balance in my practice in December 2009. Since that time, Balance has gone from simply being a unique weight-loss strategy for my patients to become an integral part of the medical management of my diabetic and hyperlipidemic patients. I can assure you that the results obtained in the scientific trials of this product continue to be the same in my clinical practice. The clinical studies on Balance are great (and believe me, I read every single one of them before I committed to using Balance in my practice!), but nothing speaks to the clinicians more profoundly than clinical experience". - Catherine Hart, M.D., Board Certified in Family Medicine by the American Board of Family Medicine
"I think the most significant thing about Unicity Balance, besides the wonderful healthy glucose and weight loss, the fact that it takes away those evening cravings. Being able to eat a modest dinner and then not thinking about food is just amazing to me." - Jennifer Birge, MS, RD, CDE - Registered Dietitian/Diabetes Educator
"All we had was Metformin and then insulin. I needed a solution because we were running out of medication options for diabetics and people that were overweight and obese. And then I come to learn about this product". - Jay Guerra, APRN, MSN, FNP-BC - Family Medicine, Urgent Care
For more information on the Feel Great System, visit:
Feel Better Than You Have In Years!
The Feel Great System
More Energy! Healthy Blood Sugar Levels! Weight Loss!
Even If Everything Else You Tried Before Has Failed!
Order today! 100% Satisfaction Guarantee!
Doug Collins, Independent Distributor
Text: 1-902-201-0245
Int'l Call/Text
Click the Message/Chat Button
Buy Now