What Doctors Are Saying About Unicity Balance | The Feel Great System
Dec 10, 2021
Unicity Balance is a proprietary fiber matrix that helps the body to burn fat while promoting healthy cholesterol, blood sugar and triglyceride levels with proven weight loss results.
Unicity Balance has had a 35+ year history and is the foundation to the The Feel Great System. The second product in the system is Unicity Unimate yerba mate drink. Unicity Unimate yerba mate drink promotes the body's natural production of ketones, supports feelings of wellbeing and relaxation, healthy cognitive function, helps with endurance and stamina, promotes satiety (keeps the hunger away), supports weight management efforts and healthy cholesterol.
When used together as a system these products are clinically proven to make a healthy lifestyle not only doable, but also enjoyable. For this purpose of this doctor's profile, we will focus on what healthcare providers have been saying about Unicity Balance.
History of Unicity Balance
Unicity Balance (originally called Bios Life Diet) was first developed by scientists at the University of Santa Barbara in 1986 while conducting research using natural fibers to manage serum cholesterol. Bios Life provided a unique way to support healthy cholesterol and blood sugar levels. The product was originally owned and marketed by Rexall Drugs.
For more than 35 years later, Unicity Balance has been extensively studied, peer-reviewed and published in the medical journals. It continues to be the most recommended natural health supplement by doctors and healthcare professionals worldwide. Balance has continually been improved upon, each generation producing better results than the last.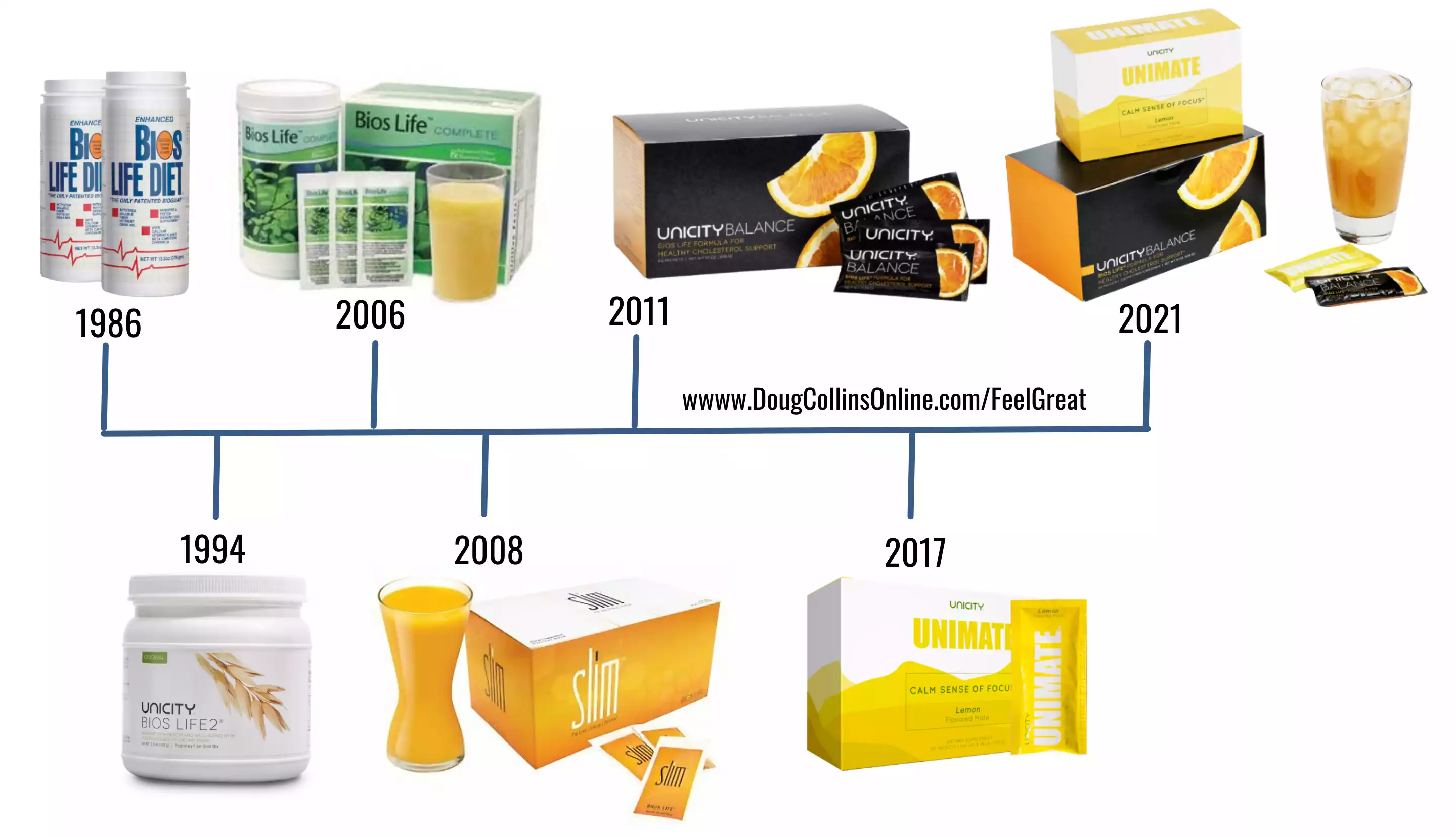 For a more detailed history and evolution on the science from the first launch of Bios Life in 1989 to the current day Feel Great System visit: Unicity Balance Fiber Matrix for Weight Loss, Diabetes, High Cholesterol & Blood Pressure
What Doctors are Saying
There are thousands of healthcare professionals around the world recommending the Feel Great System products (Unicity Balance, formally Bios Life) to their family, friends and patients. Here are what some have to say:
"We use the Balance product in our Cardiovascular Clinic and have had tremendous success in maintaining healthy cholesterol and blood glucose levels. We have also seen a significant rise in HDL (good cholesterol) levels. We have placed more than 700 patients on Balance for blood-sugar and cholesterol management, or for weight-loss therapy. The patients are very pleased with Bios Life and the beneficial effects that the products have had on their cardiovascular health." – Annie T. Varughese, MD, FACC, and Kozhaya C. Sokhon, MD, FACC, Interventional Cardiology
"My patients who are using Balance are encouraged with the progress they are making. Some of them have a compelling need to lose weight to improve their pulmonary function. In addition to the weight loss of my patients, I am impressed with the improvement of HgA1c as well as the lipid profile. The Balance product has helped my patients make better choices with their diets and exercise, leading overall to a better quality of life." – Mallika Iyer, MD, MPH, American Board Certified in Allergy, Immunology, and Pediatrics.
"In my 30 years of medical practice, I never had the confidence to prescribe a natural product to my patients, until I was introduced to the Balance formulation. These products have produced impressive improvements in the health of my patients and for me personally. Balance has been very effective in helping my patients reduce their cravings and appetite, increase their energy levels, and burn fat naturally."
– Umesh A. Patel, MD, FACC, Board Certified Cardiologist.
"As a Cardiologist, I see numerous patients who struggle to obtain their weight loss goals. Balance has been of tremendous benefit to help these patients. As a secondary benefit, they are maintaining healthy blood sugar and cholesterol levels as well as enjoying improved mobility. I am very pleased with all the benefits my patients are enjoying from using Balance." – Sreeni R Gangasani, MD, FACC, Cardiovascular Group President of Georgia, USA, Association of Physicians of Indian Heritage.
"Having Balance in my practice has more than exceeded my expectations as a weight-loss program for all of my patients. I have noted an average of 3-10 pounds of weight loss in a month and patient satisfaction is overwhelmingly positive. It is a relief to finally have something safe and effective to offer for the children." – Catherine Hart, MD, Diplomat, American Board of Family Medicine
"For 17 years, I have been recommending the Balance products to my patients who are looking for a safe, natural alternative to their healthcare. I have been impressed with the multiple benefits offered by Balance. In addition to the well-known and documented benefits of Balance, my patients have also enjoyed improved digestion, increased energy, enhanced bowel function, and a stronger immune system."– Stephen E Bloom, MD PA, Family and General Medicine

"I have been recommending the Balance product to my patients for more than 20 years. Hundreds of those patients have enjoyed remarkable results. Those results include healthy cholesterol and blood glucose levels in addition to inspiring weight losses. With confidence I continue to recommend Balance to my family, friends, and patients."

–

Neal Secrist, DO

, Board Certified Family Physician for 20+ years, Emergency Physician, and former U.S. Air Force Flight Surgeon
For more information on Unicity Balance, visit:
Feel Better Than You Have In Years!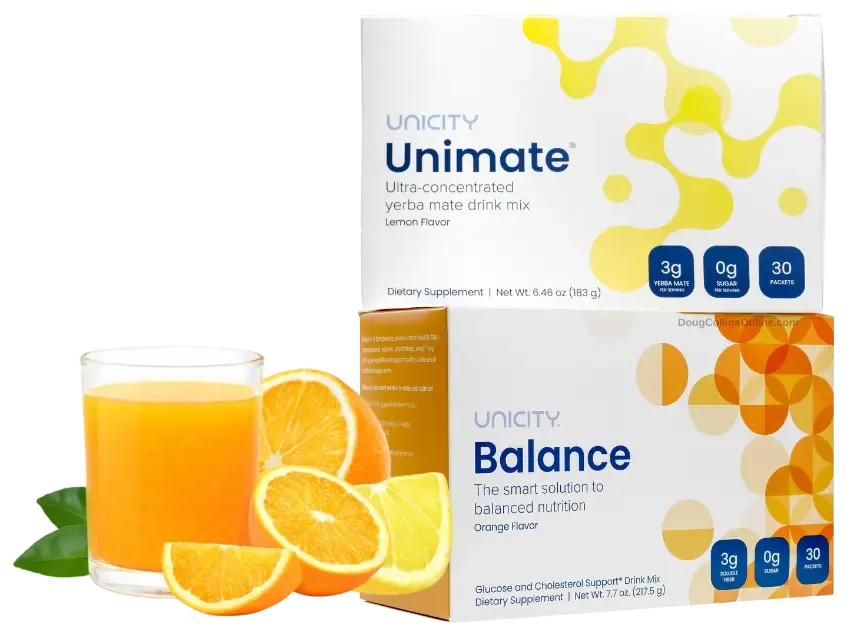 The Feel Great System
More Energy! Healthy Blood Sugar Levels! Weight Loss!
Even If Everything Else You Tried Before Has Failed!
Order today! 100% Satisfaction Guarantee!
Click the Message/Chat Button
Buy Now