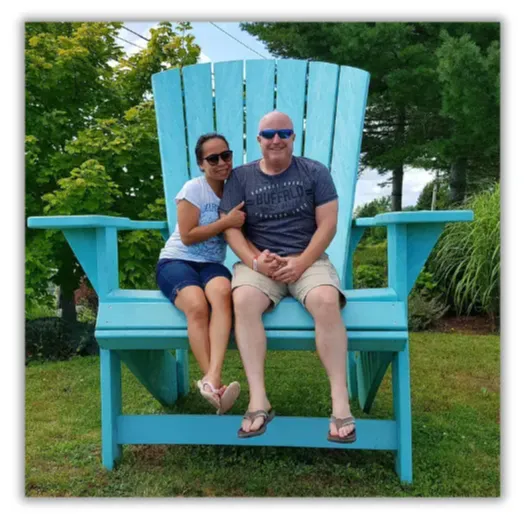 Hello, I'm Doug Collins. Welcome to my website. You may be here because you're looking for answers, just like I was all those decades ago. Health information can be confusing, and it often conflicts from one source to another. I do get it!
From weight fluctuations to raising three children as a single dad, my story is one of resilience and growth. I invite you to join me on a path filled with learning science-based information, overcoming struggles, finding transformation, and achieving triumph—all leading to The Feel Great System.
Since 2010, my journey has been featured on various media platforms including podcasts, magazines, TV, radio, and newspapers, amplifying my message and reinforcing the Feel Great System as a tool for better health and lifestyle.
 In May 2023, I authored the Amazon #1 New Release "Beyond Feel Great," a testament to my commitment to educating and supporting others on their journey to wellness.
My Journey to Feeling Great
In my late 20s and 30s, I battled weight fluctuations and chronic health issues. Juggling a demanding career and parenting, my health suffered. A turning point came in 2008 with Bios Life Slim (now Unicity Balance), leading to weight loss and renewed self-confidence. This success led me to pursue my dream of self-employment, focusing on health principles.
Inspired by a health conference in 2015, I doubled down and broke generational patterns of poor health. Even my doctor's praise confirmed that prioritizing my health was the right decision.
Life's challenges, from personal health struggles to raising three children, taught me resilience and empathy. The Feel Great System journey offers us life solutions, it's not just a health program. Yes, it has helped me lose 100 pounds (45 kg), but it has changed my life forever in so many other ways. 
I've since dedicated myself to developing resources that educate and support those interested in their health, through leveraging the Feel Great System. From hundreds of blog articles on this website to free downloadable resources like eBooks and instructional tools, I provide personalized guidance and tools to empower you on your health journey.
Stay tuned for even more resources including new books coming soon, as my goal is to provide even more value to those interested in the Feel Great System.
Your Path to Feeling Great Starts Here
If you're struggling with your health, know that I've been there, and together, we can move you on a path to feeling great.
I'm here to be your guide, support, and companion in this journey towards better health with the Feel Great System. Let's embark on this journey together, drawing strength from our shared experiences.
Are you ready to take control of your health? With the Feel Great System and my personalized guidance, you can transform your life. Let's begin this journey together. Your path to better health starts here! If you have any questions, please reach out. My contact information is below, and I personally respond to all messages. Looking forward to hearing from you.
"I'm passionate and fully committed to supporting you to make a difference in your life! I won't sell you. I won't beg you. But if you trust me, the Feel Great System will change your life!"
~ Doug Collins, Inspiring those who are motivated to Make Life Better!
I Want to Send you a
FREE

 copy 'Beyond Feel Great'!

I'll send you a copy of my new book, "Beyond Feel Great," as your free gift with your first Feel Great order! This easy-to-understand comprehensive guide will enhance your Feel Great System experience and provide the roadmap for lasting results. Start your health journey now with your first order and grab your free book!