Science-Backed Supplements: The Feel Great System Advantage
Jan 16, 2023
The supplement industry is a billion-dollar market, and it's no surprise that many companies are looking to cash in on the trend. However, as consumers, it's important to be aware of the reality of the industry and to do our research when choosing products. One of the most important factors to consider when purchasing supplements is transparency.
Consumers typically make buying decisions when purchasing nutritional supplements based on a variety of factors such as their personal health needs, recommendations from others, marketing claims, availability and accessibility of the product, and price.
When it comes to transparency, there are a few key areas to consider. First, it's important to know who the actual manufacturer is. I have recently seen a growing trend on social media ads promoting that anyone can now start their own brand of supplements line "for as little as $197" one ad promotes. These companies clearly explain that they purchase bulk quantities from supplement manufacturers, warehouse the inventory, and add a private label.
This method of supplement distribution and marketing makes it difficult for consumers to know who is actually producing the product and what science, if any, is behind the product formulas. For the retailer, the only difference from one bottle to the next is the labelling.
Another important aspect of transparency is the science behind the products. Many companies make claims about the benefits of their products without providing any scientific evidence to back up those claims. It's important to look for companies that have a strong commitment to research and development and that provide access to scientific studies and clinical trials.
Finally, transparency also extends to the supply chain and manufacturing process. As consumers, we want to know where the raw materials are sourced and how the products are produced. Are they produced in a GMP certified facility? Are they tested for purity and potency?
The Feel Great System by Unicity International
Unicity is committed to full transparency and ownership of their products, from the science and research to the sourcing, manufacturing, distribution and delivery. They are a true manufacturer of their own products, which sets them apart from most other companies in the industry.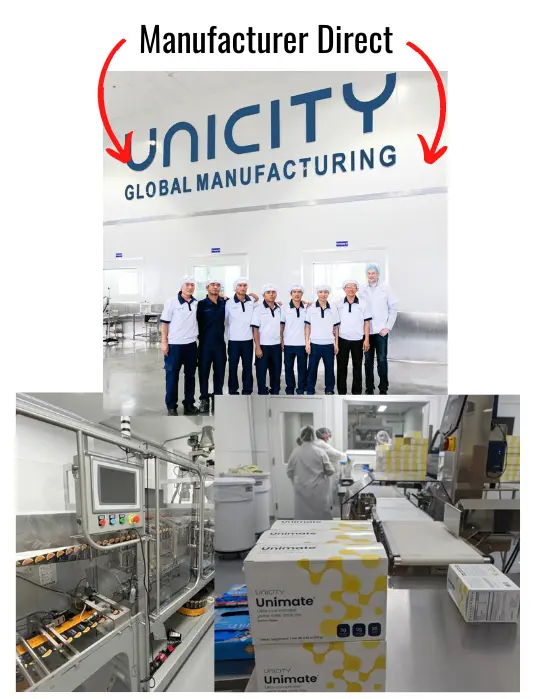 Unicity products are manufactured in their own facilities located around the world, ensuring the highest quality and purity. They also conduct extensive testing for all their products, to ensure purity and potency are consistent across all products.
In addition to transparency, Unicity also emphasizes the importance of science in the development of their products. They have a dedicated team of scientists and researchers who work to develop products that are backed by science and clinical trials.
In addition to providing access to scientific studies and clinical trials to support the claims they make about their products, and they have more products listed in the Prescribers Desk Reference (PDR) than any other supplement company in the world and recommended by thousands of healthcare professionals worldwide.
The Feel Great System is two scientifically evidence-based food products. The first is Unicity Unimate yerba mate drink and the second is Unicity Balance fiber matrix. When used together as a system these products are clinically proven to make a healthy lifestyle not only doable, but also achievable.
Unicity Unimate is highly concentrated yerba mate drink contains a unique blend of plant compounds known to:
Improve mood
Boost energy
Heighten mental clarity
Suppress appetite
Unicity Balance is a patented blend of fibers, nutrients, and plant compounds are specifically designed to:
Slow carbohydrate absorption so you stay full longer
Promote proper digestion and cholesterol absorption
Provide 9 essential vitamins and minerals
They work together synergistically to control hunger, reduce cravings, support healthy blood sugars, facilitate weight loss and reducing insulin resistance. All without having to starve yourself or rely on willpower as you can still enjoy your favorite foods in moderation.
In conclusion, as consumers, it's important to be aware of the true nature of the supplement industry and to do your research when choosing products. Unicity is committed to full transparency and ownership of their products, from the science and research to the sourcing, manufacturing, distribution and delivery. This allows for full control over the quality and consistency of the product, as well as the ability to respond quickly to market changes.
With the Feel Great System products you can feel confident that you're getting the best in class food-based supplements direct from a science-based manufacturer – not an unknown marketing company with a private label on the package!
Feel Better Than You Have In Years!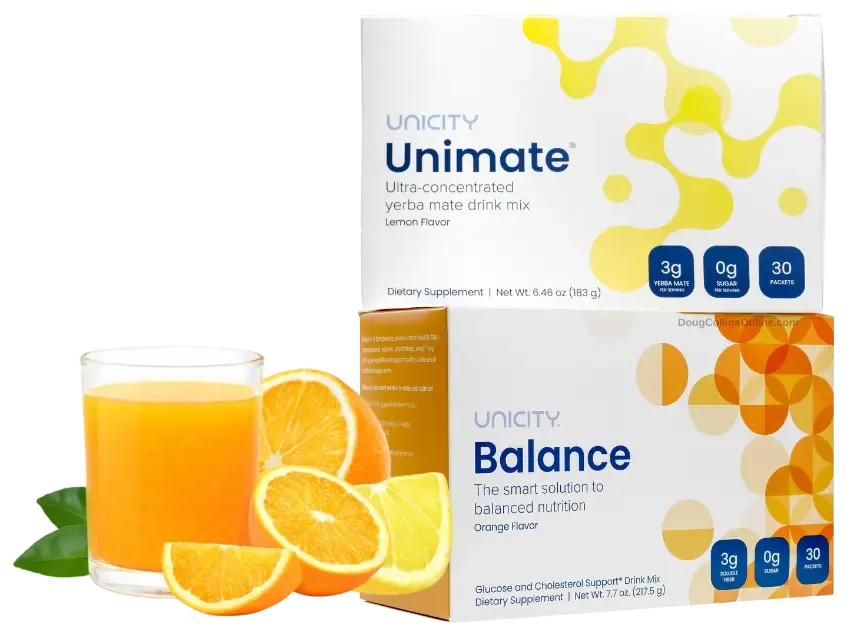 The Feel Great System
More Energy! Healthy Blood Sugar Levels! Weight Loss!
Even If Everything Else You Tried Before Has Failed!
Order today! 100% Satisfaction Guarantee!
Click the Message/Chat Button
Buy Now