Unimate vs other Yerba Mate Drinks | The Feel Great System
Mar 06, 2022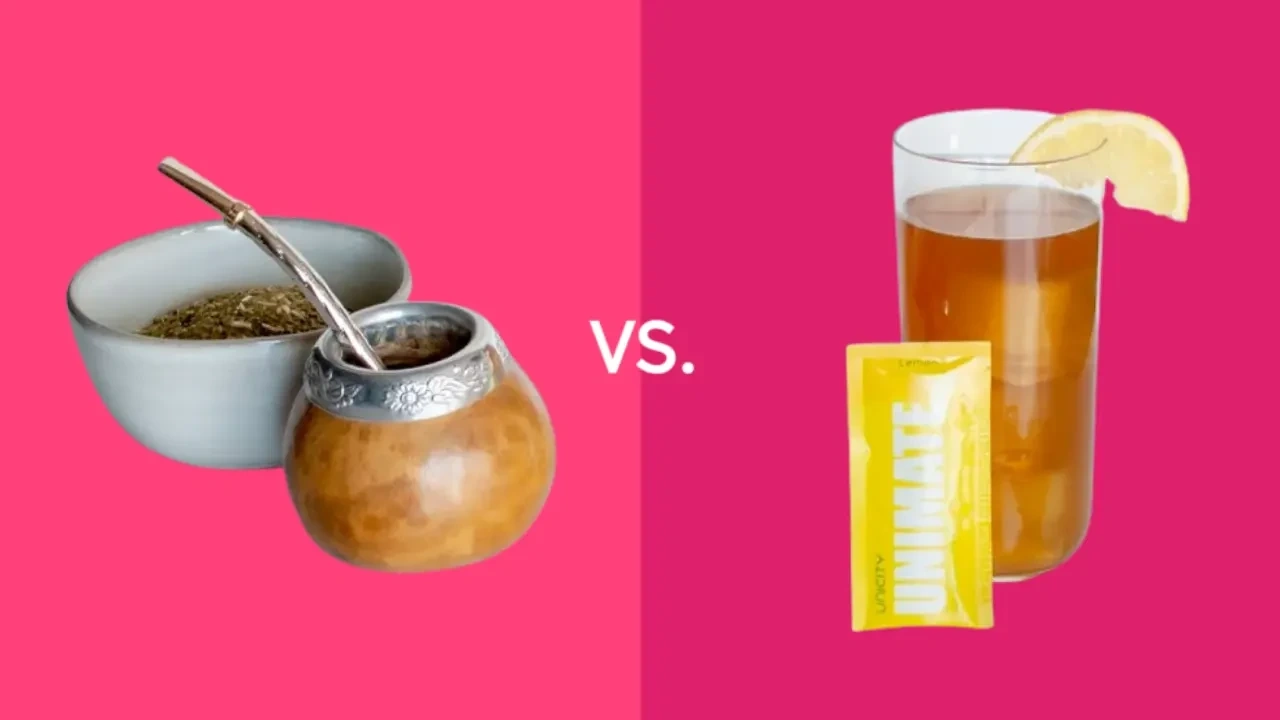 Unimate is a high-quality proprietary Yerba Mate extract with natural ingredients to boost your mood and your endurance. Our Yerba Mate is grown, harvested, and traditionally fire-dried and roasted in South America. It then undergoes a specialized purification and extraction process, providing 10 times the amount of bioactive compounds vs. all other Yerba Mate.
Yerba mate (pronounced as yehr-bah mah-teh) is an herb native to South America. When it was first discovered by indigenous peoples of Paraguay and Southern Brazil, it was referred to as "the drink of the gods". Spanish explorers later embraced the plant-based drink, claiming it was "most excellent for giving relief from fatigue and producing an exhilaration of spirit".
Yerba mate has been used traditionally since ancient times for the nutrients it provides. These nutrients—including caffeine, theobromine, saponins, and polyphenols—give yerba mate a lot of antioxidant power, which is part of why it has been such a well-loved plant for centuries.
Yerba mate isn't just some passing trend that we will have forgotten about in 10 years. It has endured for centuries in part because people feel better when they drink it.
What Sets Unimate Yerba Mate Apart from other Yerba Mate Drinks
Not all yerba mate drinks are created equal. Unimate stands out among the rest in the following ways:
It contains no added sugar and only natural caffeine. The yerba mate soft drinks and juice infusions you see at the retail store are usually loaded with sugar and synthetic caffeine, which can do more harm than good.
Cheaper brands offer little health benefits. People who recommend yerba mate say that it can relieve fatigue, aid in weight loss, ease depression, and help treat headaches and various other conditions. There's limited evidence that support most yerba mate products may help with some of these conditions. Unimate has been extensively researched and is backed by clinical studies.
Some yerba mate drinks may not be safe. Some studies indicate that people who drink large amounts of yerba mate over long periods may be at increased risk of some types of cancer, such as cancer of the mouth, throat and lungs. One possible explanation is that some cheaper brands of yerba mate may contain polycyclic aromatic hydrocarbons (PAHs), which are known to cause cancer. Tobacco smoke and grilled meat also contain PAHs. To learn more, read the article Can Yerba Mate Cause Cancer? A Look at How Unimate Is Processed

.

Unimate contains more chlorogenic acids. Unicity's exclusive proprietary extraction and purification process ensures Unimate contains the maximum amount of yerba mate's active ingredients, including chlorogenic acids, which can help boost mood, energy, and support healthy brain function. As a result, Unimate contains up to 375 times more chlorogenic acids than other yerba mate drinks.
Unimate is easy to prepare and drink. No need to steep the leaves or carry around a special cup or straw. Unimate comes in single-serving packets, making it easy to pack for travel or to carry around for a quick drink on-the-go. All you have to do is mix it with hot or cold water, and you're good to go!
It tastes good! Unimate comes in a variety of flavors (lemon, lemon-ginger and citrus mint), making it a delicious drink you don't have to acquire a taste for.

There is also a salted caramel version called Unimate Fuel.
Benefits from Drinking Unimate, the Pure High Quality Yerba Mate
Brain food - Some of the most exciting research on yerba mate centers on the plant's impact on the brain. Yerba mate has been shown to not only increase dopamine levels, which can activate motivation, but to also help keep your mind healthy and active.

So if you are having trouble focusing or find that you're often fighting brain fog in the afternoons, yerba mate can help combat these issues so you can focus on what's important and power through your day.

Energy boost - In addition to giving you a mental boost, yerba mate can give you a physical boost of energy as well. People have used yerba mate for centuries to help support their physical performance, whether they're plowing fields or working out at the gym.

These benefits come primarily from the caffeine in yerba mate, which typically contains more caffeine than tea but less than coffee. Some find that they are able to endure physical activity for longer on days they've used yerba mate.

Ketone Production - Yerba mate also helps your body use fat as fuel during exercise, and can also improve muscle contractions. It also helps your body increase ketone levels for improved fueling. Ketones are a "clean-burning" fuel—they produce less oxidative stress than glucose—that support your body's mental and metabolic functions.

Intermittent Fasting - Yerba mate reduces hunger, cravings which assists in intermittent fasting allowing the body to burn body fat. This makes yerba mate an ideal for those on ketogenic (keto) and low carb diets.

Mood support - Some days maintaining a sunny outlook on life is effortless. Other days, not so much. Yerba mate has a lot of mental health benefits, including helping to improve mood and supporting feelings of well-being and relaxation.
Clinical Science & Research on Unimate Yerba Mate
Today's scientists have a lot of good things to say about Unimate yerba mate. It has been shown to have a host of benefits, from improving mood and focus, to providing an energy boost, and offering significant benefits to metabolic health including blood pressure, glucose, cholesterol and triglycerides. The Zurich Clinical Trial is one such very well documented clinical trial.
As a result this extensive research and clinical studies on Unimate yerba mate, it has been accepted into the Prescribers' Desk Reference PDR. Unimate is the only Yerba Mate that is back by science and listed in the PDR. Being listed in the PDR is a mark of distinction and should provide reassurance even to consumers of it's quality and efficacy.
The recognition that Unicity can bring leading edge science to the age-old tradition of Yerba Mate, and have it approved for listing in the PDR based on clinical research, should bring encouragement and confidence to our mission in supporting a healthy lifestyle as part of the Feel Great System. Here are a few links to other articles for more information on the clinical science behind Unimate yerba mate.
To learn more about Unimate, here are more articles:
---
Order Unicity Unimate at the lowest discounted Wholesale Pricing and Satisfaction Guaranteed!
Unicity Unimate
Yerba Mate Drink
1 Box | 30 Packets
Feel Better Than You Have In Years!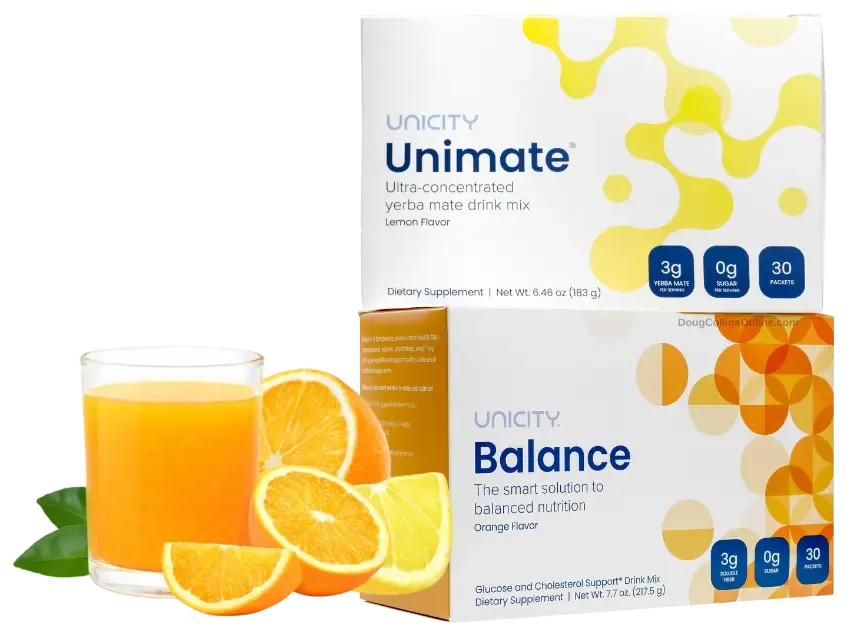 The Feel Great System
More Energy! Healthy Blood Sugar Levels! Weight Loss!
Even If Everything Else You Tried Before Has Failed!
Order today! 100% Satisfaction Guarantee!
Click the Message/Chat Button
Buy Now