Unimate is a Concentrated Yerba Mate Drink - FEEL GREAT SYSTEM
Unicity Unimate drink is a highly concentrated yerba mate drink supplement that is enjoyed hot as a tea or cold. It is a

vital part of the THE FEEL GREAT SYSTEM.

To help you understand the experience of Unimate yerba mate and The Feel Great System experience, I have compiled the most extensive website will find anywhere. If you are here seeking answers and find this information useful, please consider supporting this site by clicking here to buy Unimate or clicking here to buy The Feel Great System products.

If you already have the products and now find yourself with no support or assistance, I would be honored if you would consider placing your next order with me. It won't cost you anything extra and you will have my personal commitment to one-on-one support and all the exclusive bonuses only offered on this site.
What is Yerba Mate?
Yerba Mate (yehr-bah mah-teh) is the national drink in many parts of Latin America and is believed to have countless health benefits including supporting intermittent fasting, controlling hunger, healthy glucose, cognitive function, feelings of well-being and endurance.
How It's Grown and Harvested
The yerba mate in Unimate™ is grown in South America under fertile conditions and free of environmental pollution – and there, right at the source, it is also harvested by Unicity.
Patented 5-Step Process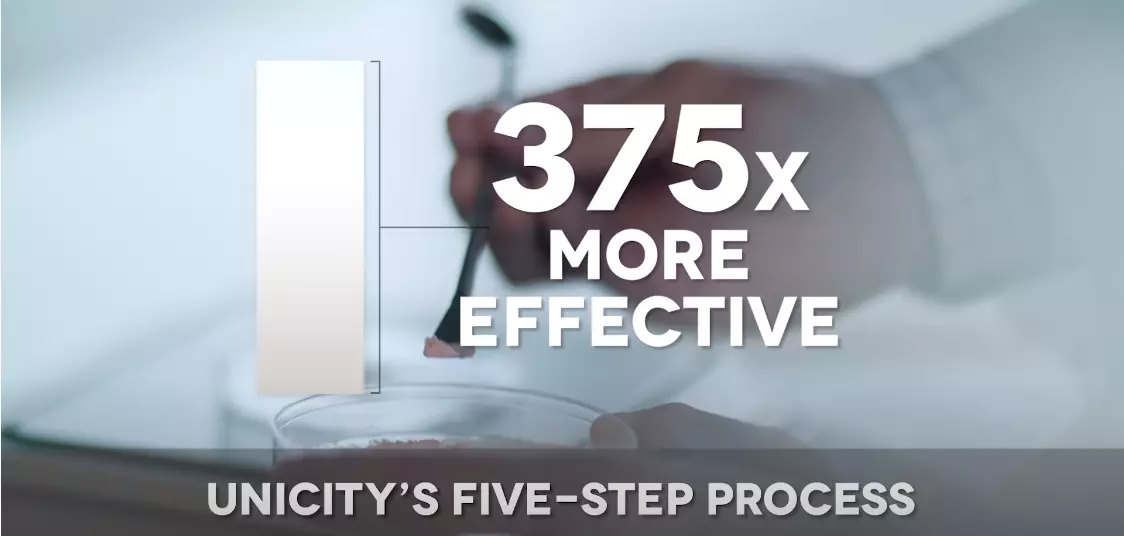 Unimate™ undergoes a 5-step patented process that makes it 375 times more effective than other commercially available yerba meta drinks. The 5 step process is: Hand Picked, Fire Roasted, Extracted, Concentrated, Purified.
Boost your energy and endurance
Unimate™ is a potent source of up to 10x the chlorogenic acid content of a cup of coffee. Chlorogenic acid is that "get-up-and-go" compound many seek to find in their daily cup of coffee. With Unimate™, you won't experience the energy crashes, sugar spikes, addiction, irritability, or headaches that come with other energy supplements.
Improved Ketone Levels
Unimate™ helps your body increase ketone levels for improved fueling. Ketones are a "clean-burning" fuel—they produce less oxidative stress than glucose—that support your body's mental and metabolic functions.
Backed by clinical science
Since 2017, Unimate™ has been through a series of clinical studies and the impact of this product is proven:
Clinically established to increase sense of well-being, enhancing your mood.
Potent appetite suppressant because of the dramatic increase in ketones produced – especially when taken first thing in the morning.
Powerful complement to our Balance product that dramatically improve your metabolic health. Click here to learn about this combination as The Feel Great System
Significantly increases physical endurance such as running or cycling.
Significantly increases resistance training ability.
Speeds muscle recovery after workouts.

Unimate™ is on the only Yerba Mate listed in the Prescribers Desk Reference (PDR)
To learn more about Unimate yerba mate drink, visit
---
Order Unicity Unimate at the lowest discounted Wholesale Pricing and Satisfaction Guaranteed!
Unicity Unimate
Yerba Mate Drink
1 Box | 30 Packets
Feel Better Than You Have In Years!
The Feel Great System
More Energy! Healthy Blood Sugar Levels! Weight Loss!
Even If Everything Else You Tried Before Has Failed!
Order today! 100% Satisfaction Guarantee!
Doug Collins, Independent Distributor
Text: 1-902-201-0245
Int'l Call/Text
Click the Message/Chat Button
Buy Now