UNICITY BALANCE - A Nutritional, Preventive Healthcare Product For Cardiovascular Health
Since 1990 Unicity Balance (formally called Bios Life) has been one of the world's top selling preventative health care products. With millions of customers in over 60 countries, Balance is helping improve the quality of people's lives around the world.
The original Balance formula was developed by scientists at the University of Santa Barbara in 1986. Now more than 35 years later, Balance continues to be the most recommended health supplement by doctors and healthcare professionals worldwide.
Unicity Balance is a great tasting mild orange flavor drink to be taken only twice a day, before meals. Balance is unique matrix of fiber, vitamins, and natural ingredients that work together synergistically to offer numerous help benefits.
Reduces the risk of Cardiovascular Disease
Cardiovascular Disease is the number one cause of death in North America. The leading cause of Cardiovascular Disease is having unbalanced HDL and LDL cholesterol levels. HDL removes access cholesterol from arterial plaque, slowing the buildup of plaque on the arterial wall. LDL cholesterol is a wax-like substance that, over time, forms a plaque on the inside of the artery.
Unfortunately for millions of people each year, this plaque build-up ruptures, resulting in a blocking of blood flow. If the blood flow going to the brain is blocked, it causes a stroke. If it is blocked going to the heart, it results in a heart attack. For most people there are no signs or symptoms that this plaque is building up, which is why it is called the silent killer.
Clinically Proven Results
The benefits of Balance have been clinically proven and documented in scientific trials and clinical studies at some of the top universities, hospitals, and research institutions around the world.
In a long-term clinical trial conducted by the prestigious Cleveland Clinic, considered by many the #1 Heart Institute in the US, Unicity Balance was found to be a safe and effective method to reduce cholesterol, blood sugars, and harmful lipids.
The Cleveland Clinic study had proven the effectiveness of Unicity Balance in treating hyperlipidemia. Below is a synopsis of the research article, published in Metabolism Journal in 2002.
It's on average, Balance reduces LDL (bad) cholesterol by 31% in only eight weeks. It improves HDR (good) cholesterol levels by an average of 29% in the same eight weeks. It also reduces triglyceride levels an average of 40%.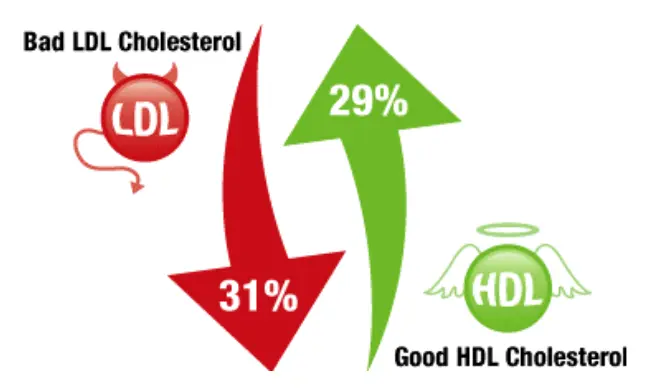 There is no known clinically proven medication or natural product in the world that offers these three combined benefits to help reduce one's risk of cardiovascular disease. Although statin medications can lower cholesterol levels, Unicity Balance is the #1 clinically proven natural alternative, the safer option.
In 2007, Unicity International published a science brochure on the effectiveness of Unicity Balance (branded as Bios Life back then) that included an audio CD featuring cardiologists Gerald Bresnaham, M.D. and emergency room physician Neil Secrist, D.O., as well as many other medical doctors sharing their experience with weight loss, diabetes and cardiovascular disease.
I kept a copy of that CD and have converted it into an online format. You can listen to that audio here below:
For more information on Unicity Balance, visit:
---
Order Unicity Balance at the lowest discounted Wholesale Pricing and Satisfaction Guaranteed!
Unicity Balance.
Fiber Matrix Drink
1 Box | 60 Packets
Feel Better Than You Have In Years!
The Feel Great System
More Energy! Healthy Blood Sugar Levels! Weight Loss!
Even If Everything Else You Tried Before Has Failed!
Order today! 100% Satisfaction Guarantee!
Doug Collins, Independent Distributor
Text: 1-902-201-0245
Int'l Call/Text
Click the Message/Chat Button
Buy Now