Weight Loss Programs in a Post-Pandemic World: Insights from Jenny Craig's Bankruptcy
May 09, 2023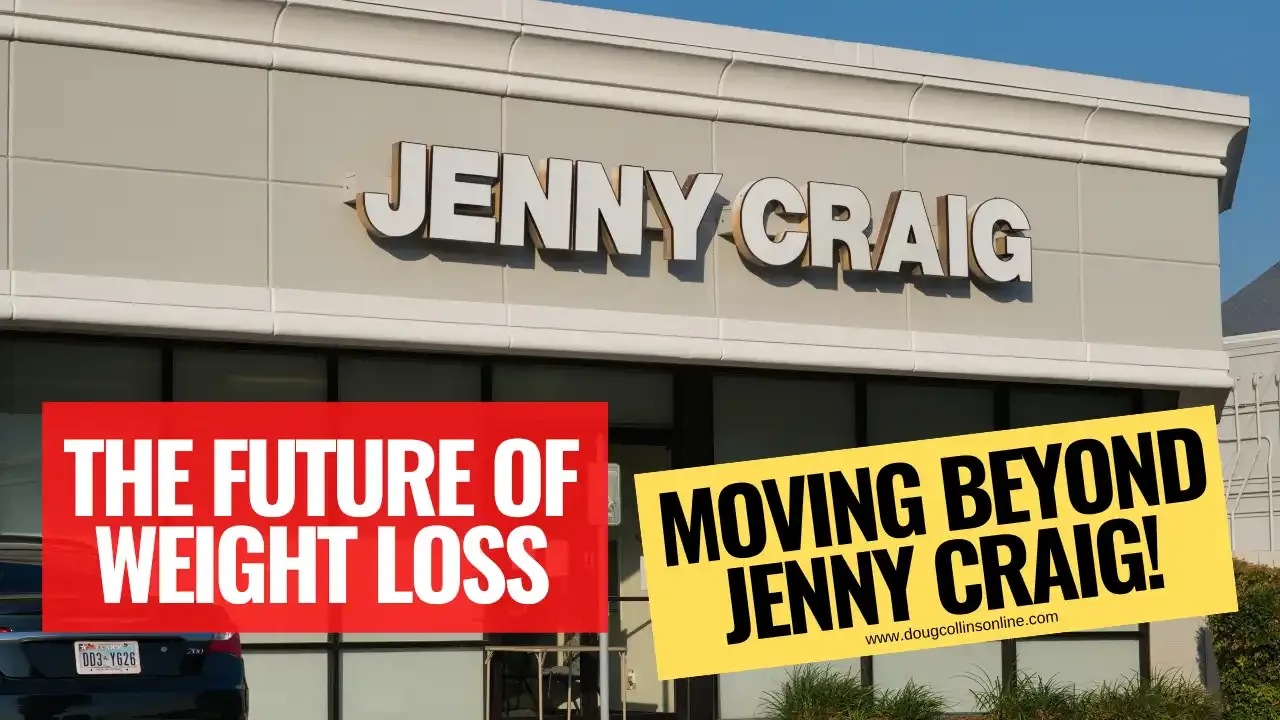 The recent announcement of Jenny Craig shutting its doors and filing for bankruptcy has left many with speculation on why it couldn't last.
In a recent email sent to employees, the company said it will close "due to its inability to secure additional financing." Jenny Craig corporate and salaried field employees' last day will be Friday, and hourly center employees' last day working was Tuesday.
Jenny Craig and her husband established the first brick-and-mortar retail location in 1983, based in Melbourne, Australia. In 2021, the company expanded it reach by opening 100 locations at Walgreens' retail locations across the United States. As of the time of closing, Jenny Craig was operating 500 stores across the United States and Canada, and roughly 600 centers worldwide, with 1,000 being employed.
A Jenny Craig spokesperson recently told one media outlet that the company "is embarking on the next phase of our business to evolve with the changing landscape of today's consumers". Just like other companies similar to Jenny Craig, many are struggling to transition away from the traditional brick-and-mortar retail business to a more online virtual lower cost model.
Over the years the company used celebrities like Kirstie Alley, Valerie Bertinelli, Jason Alexander and Mariah Carey in its efforts to create brand awareness to market its brand.
How Jenny Craig Worked
Jenny Craig was a hybrid weight loss program that, depending on the package purchased, combined in-person or online consultations and weigh-ins with a menu of weekly boxes containing the majority of frozen pre-packaged, portion-controlled meals and snacks that were picked up at bricks and more locations, or delivered to customers' homes. The majority of the meals we designed to be heated in the microwave within minutes.
While the program was convenient, it raised concerns about the nutritional quality of the food and the long-term sustainability of the program as the program relied on creating a calorie deficit, but ignored the quality of calories as well as the glucose and insulin connection – which are important for sustained weight loss.
Customers were discouraged from cooking at home until they are at least halfway to their weight loss goal. Then they are allowed to cook a few meals at home. Once customers reached their target weight, they spend four weeks transitioning to home-cooked meals.
Jenny Craig offered three meal plans each with its own set of food options. The meals typically contained 45-65 grams of carbohydrates per meal with a cost of ranging from around $15 to $23 per day, depending on the plan selected. This worked out to a monthly cost between $450 to $690 for the three meals and two snacks every day.
Possible Challenges of Jenny Craig
The cost structure could have been a major challenge for Jenny Craig, as the cost of producing, storing, and distributing pre-packaged frozen meals and snacks are high, leading to decreased profitability for the program. The pandemic lockdowns may have further aggravated both the production costs, logistics, and client consistency over the 3 year period.
Increased competition was another challenge that Jenny Craig faced as other weight loss programs and products emerged that were more popular and effective, leading to decreased market share for the program. With new trends in mobile apps, scientific research leading to medical advancements with weight loss drug trends, and nutritional programs, this further aggravated the market share of Jenny Craig. Unfortunately, despite efforts to transition to a customer-friendly, e-commerce driven model, the company was unable to secure additional financing and had to shut down operations.
The Ozempic Weight Loss Trend
The drug called semaglutide has gained popularity as a quick fix weight loss solution. Semaglutide is a type 2 diabetes drug sold under the brand names Ozempic and Wegovy. It has received approved by the FDA for long-term weight management in adults with obesity.
Celebrities like Elon Musk, have attributed their weight loss to Ozempic. Comedian Chelsea Handler has also stated that "everyone is on Ozempic" and that her anti-aging doctor hands it out to anyone.
It was possible that this new diet drug attracting attention of consumers could have cut into the market share of Jenny Craig. Any product or treatment that promised to help individuals lose weight quickly and easily may have attracted some people away from weight loss programs such as Jenny Craig. However, it was important to note that weight loss drugs often came with potential side effects and were not suitable for everyone.
The Market for Weight Loss is Not Slowing
The weight loss market remains robust despite increasing competition and various solutions being offered. As reported by the CDC, 93% of adults in the United States has poor cardiometabolic health, which takes into consideration risk factors such as type 2 diabetes, insulin resistance, cardiovascular disease, cholesterol levels, high blood pressure, and issues related to overweight and obesity.
The Rise of the Feel Great System
The Feel Great System has been gaining popularity over the years, and for good reason. People are looking for a simple, healthy solution that is backed by real health science, and the Feel Great System fits that description perfectly. The system contains two science-based food products, Unicity Unimate yerba mate drink and Unicity Balance fiber matrix with a 35+ year history, and are listed in the Prescribers' Desk Reference (PDR). What's more, thousands of medical doctors recommend the Feel Great System to their patients.
The Feel Great System is a cost-effective, science-based program that offers a comprehensive approach to weight loss and wellness. With its personalized coaching, food-based products, and time-based eating routine, you can achieve your weight loss goals while also improving your overall health and managing your health conditions.
Feel Great includes two food-based products called Unicity Balance fiber and Unimate yerba mate, which can help support your weight loss goals and improve your overall health. We also provide one-on-one virtual coaching with Doug Collins, author of Beyond Feel Great, certified nutrition consultant, and health coach.
If you are ready to take control of your health and achieve your weight loss goals in a cost-effective and sustainable way, it's time to try the Feel Great System. Start today!
Related Articles:
Feel Better Than You Have In Years!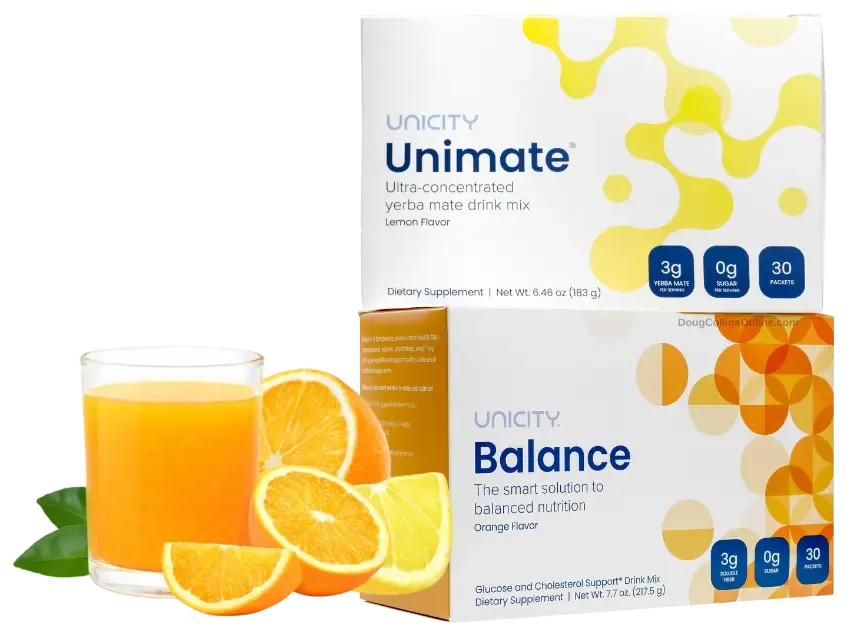 The Feel Great System
More Energy! Healthy Blood Sugar Levels! Weight Loss!
Even If Everything Else You Tried Before Has Failed!
Order today! 100% Satisfaction Guarantee!
Click the Message/Chat Button
Buy Now