Here is what the Feel Great Study Revealed:
The participants experienced significant improvements in their cardiometabolic health, including lower levels of non-HDL, LDL, and total cholesterol, as well as lower triglyceride and HbA1c levels.

The participants also experienced significant decreases in body weight and waist circumference. The study found that the system had a greater impact on those with higher starting levels of non-HDL cholesterol.

The effectiveness of the Feel Great System: a program combining Unicity Unimate yerba mate, Balance fiber matrix and time-restricted eating called intermittent fasting.
Take the first step towards transforming your health!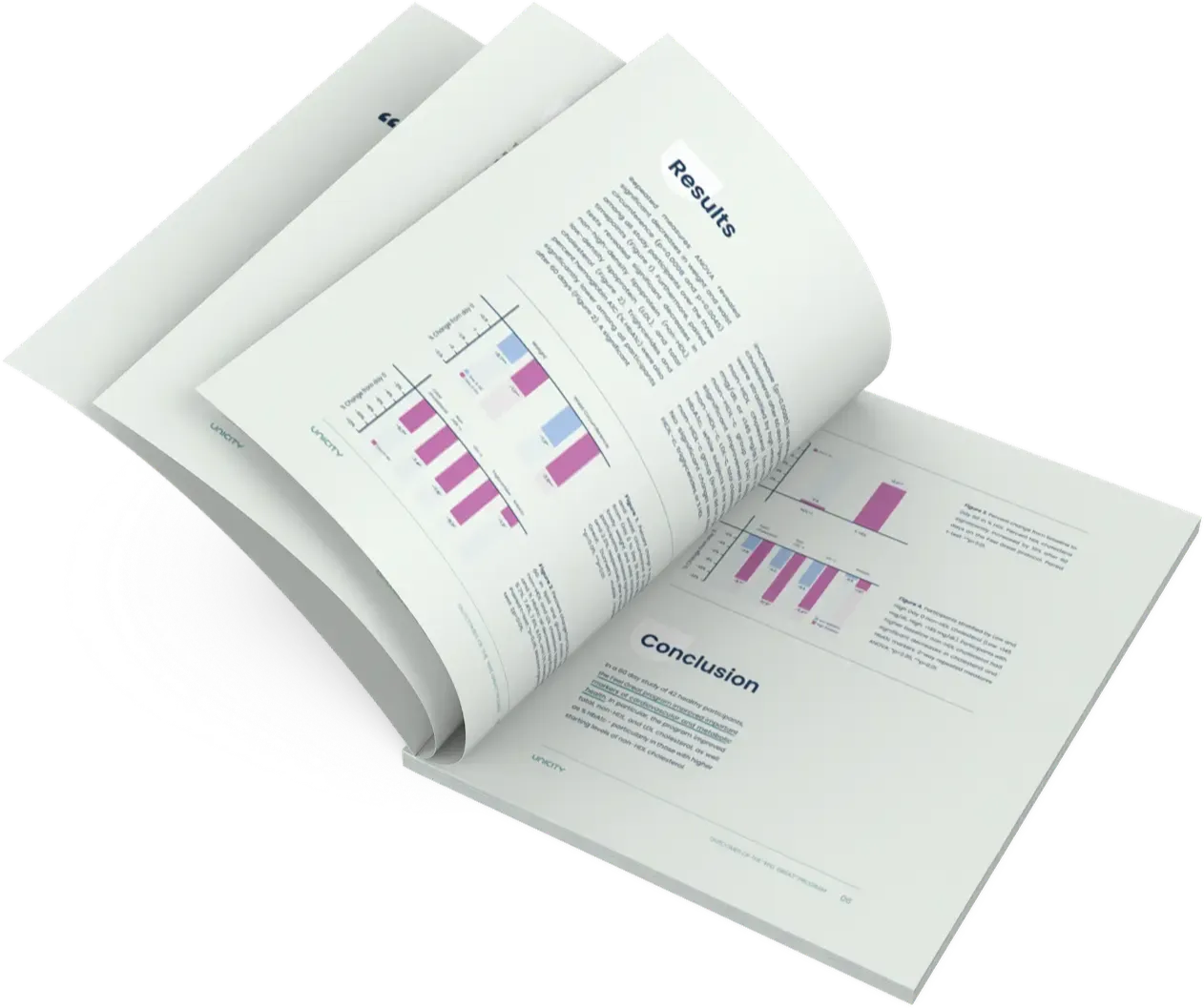 Download the Study Now!
If you don't see the email check those 'other' inbox folders.
Copyright© 2019-2023, Doug Collins. All rights reserved. The content on this site is intellectual property. Unauthorized reproduction or replication, in any form, is strictly prohibited and constitutes plagiarism. If you appreciate the quality of this content, please respect these rights. To learn more visit: Plagiarism in the Feel Great System: A Stand for Integrity and Respecting Original Content
Disclaimer: This website, hosted by Doug Collins, is independently operated and not sponsored or administered by Unicity International, the founder and manufacturer of the Feel Great System products. Doug is an authorized distributor with Unicity. The content here is not intended as medical advice but as a sharing of knowledge from Doug's extensive research and experience, and his community. Always consult with a qualified health care professional before making health care decisions. Your use of this site indicates your acceptance of our Terms of Use and Copyright Notice. All content, including layout, design elements, images, and articles, is copyrighted. Reproduction, republishing, or duplication without prior written approval from Doug Collins is strictly prohibited.