The Feel Great System Helps Toronto Blue Jays MLB Slugger Vladdy Drop 42 Pounds
Apr 26, 2022
Toronto Blue Jays star slugger Vladimir Guerrero Jr. took a different direction in his 2020-21 offseason, instead of diving into weeks of relaxing, junk food and beverages during his time off, he put his nose to the grindstone and got to work, shrinking from a rotund 261 pounds to an athletic powerhouse athlete of around 219 pounds.
The expectations for Vladdy (aka Vladimir Guerrero Jr.) since he entered Major League Baseball back in 2019 had been high. As reported by Yahoo! Sports on his 2020 season with the Toronto Blue Jays, "it's safe to say that Guerrero Jr. hasn't lived up those lofty heights just yet".
The 2020 baseball season had not gone according to plan, with the young athlete struggling offensively and being moved from third to first base. He also arrived at training camp out of shape that year, having put on weight during the sport's months-long hiatus due to the COVID-19 pandemic.
"For the last couple of years, they knew I was coming here out of shape," Guerrero said and was reported by ESPN. "I didn't prepare myself very well and I felt like at that moment that my teammates needed an apology from me". "One day, I woke up from bed, looked in the mirror and said, 'That's it,' " he recently told reporters via Zoom, according to The New York Times.
Embarrassed by his 2020 Season
Embarrassed and apologetic after arriving out of shape at summer camp in 2020, the Blue Jays slugger decided he really needed to work on his conditioning this offseason, Guerrero Jr. was determined not to show up to another spring training carrying more weight than he wanted. That's where his journey began to his losing 42 pounds.
As the Toronto Star reported, "the young player sent a text message to a personal trainer in the Dominican who he had only heard stories about. Guerrero Jr. wasn't exactly sure what he was looking for. He just knew he was ready to do whatever it took to get better, and the person at the other end of the phone might help him get there".
His Trainer Introduced Him to the Feel Great System
His trainer introduced him to the Feel Great System and he started using it everyday. In addition to that, Guerrero Jr. followed an exercise regime of high-intensity workouts and improving his agility movement. His trainer was also determined to work on his mind and ensure this would be a lifestyle change, not just a body change. He also implemented healthy habits that included portion control, healthy fats, lots of vegetables, no alcohol and an early dinner each day - all challenging tasks for anyone with Dominican roots.
Guerrero Jr. Lost 42 Pounds
Vladimir Guerrero Jr. worked hard to get in shape ahead of the 2021 season. When he first showed up for spring training earlier this year, the 22-year-old Toronto Blue Jays player shared that he had lost 42 lbs. during the offseason. As he states, "It really changed things for me".
2022 Major League Baseball Season
The result of his determination to being the best athlete possible along with the support from the Feel Great System, Guerrero Jr. is now showing the world what he can do on the field.
Vladimir Guerrero Jr. is not only the son of an MLB Hall of Famer, but he is on his way to following in his father's footsteps. The now 23-year-old slugger led the league in runs scored, home runs and a few other statistical categories in 2021 and finished second in the MVP race as reported in Brobible Sports.
On Wednesday April 13, 2022 he went 4-for-4 with three home runs and a double during Toronto's 6-4 win over the Yankees. That marked his SECOND three-homer game of his career!
If you are a professional athlete, it's important to know that the nutrition products you use are trustworthy and compliant, which is why we are proud to say that the two Feel Great System products by Unicity (Unimate yerba mate and Balance fiber matrix) are both NSF Certified for Sport®.
Related Articles:
Feel Better Than You Have In Years!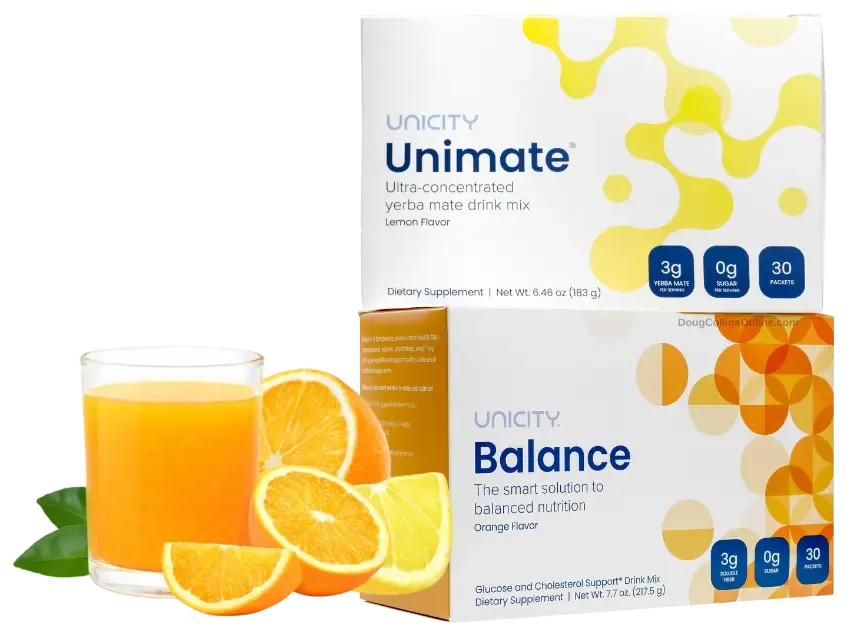 The Feel Great System
More Energy! Healthy Blood Sugar Levels! Weight Loss!
Even If Everything Else You Tried Before Has Failed!
Order today! 100% Satisfaction Guarantee!
Click the Message/Chat Button
Buy Now