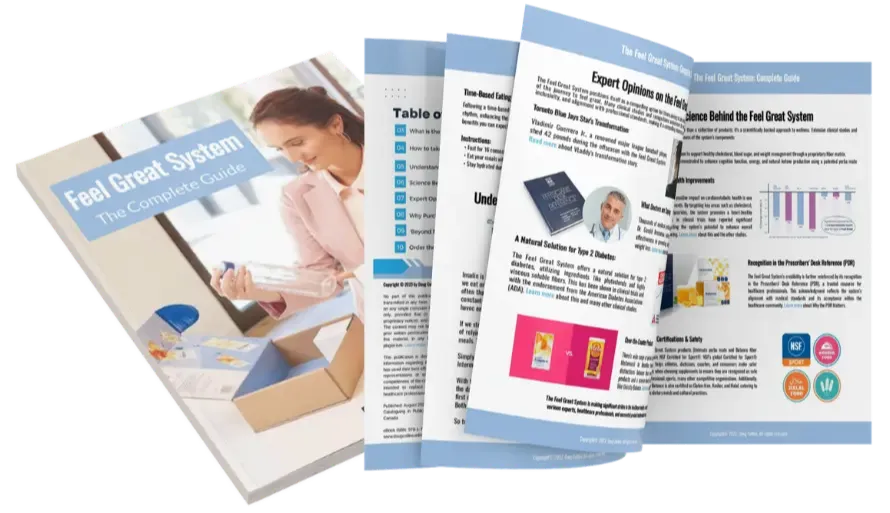 Discover the Feel Great System - Proven Strategies for Weight Loss, Diabetes Control, and Chronic Health Issues—All in One Comprehensive eBook Guide!
Inside this comprehensive guide, you'll discover:
What the Feel Great System Is: A full explanation of this revolutionary approach to wellness.
How to Use the Feel Great System Program: Step-by-step instructions to ensure a positive experience.
The Connection Between Glucose, Insulin, and Time-Based Eating: Understand the science that makes this system so effective.
Expert Opinions: Hear what healthcare professionals and renowned experts are saying about the Feel Great System.
...And so much more!
Download your exclusive Feel Great System eBook and discover how to kickstart your health journey today!

Need additional educational support? 
Your privacy is important to us. We'll never share your email address. Promise!