The Feel Great System: A Personal Commitment to Invest in My Health | Real Stories
Nov 12, 2021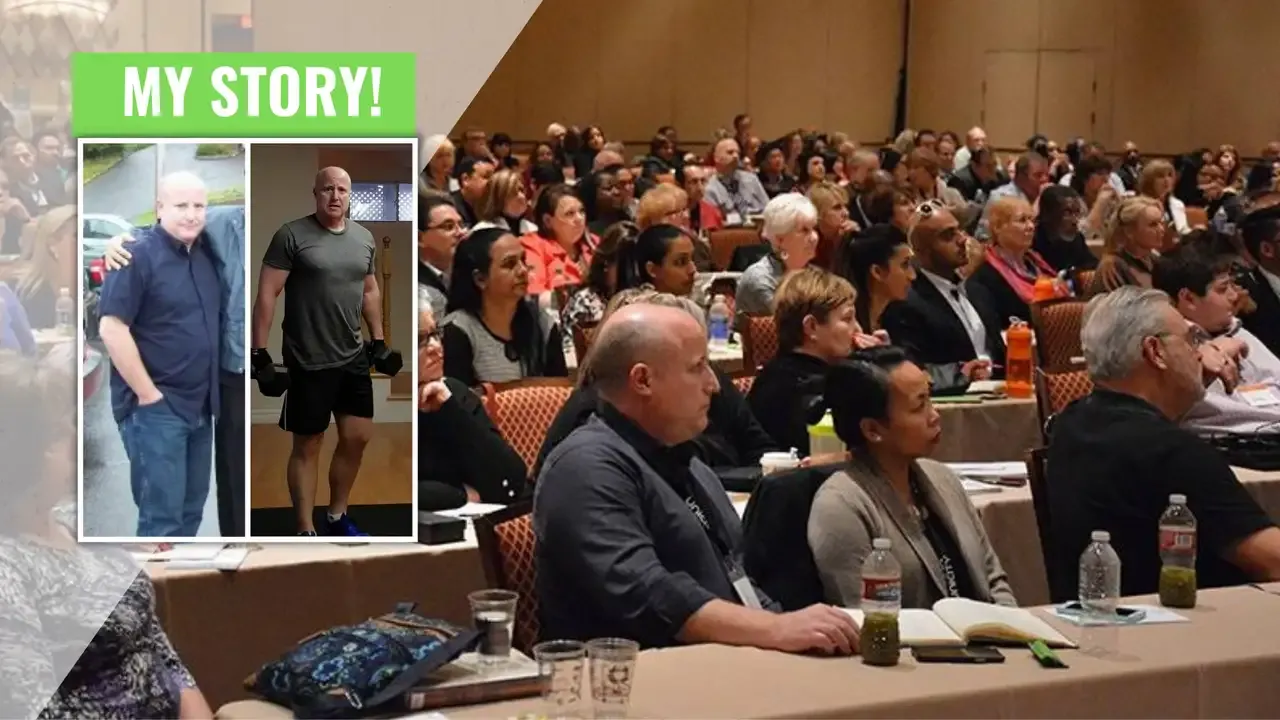 Throughout my late 20's and 30's I had done nothing but bounce around with my weight. While in my early 40's I found myself settle in around 300 lbs. That was the time of my life when when I was constantly exhausted and stressed, my knees ached, had regular sciatic nerve pain, I was basically 100 lbs over weight heading in the wrong direction with my health.
In 2008, I was introduced to Unicity Balance, which is now the foundational part of The Feel Great System. I started taking Balance. Lost 35 lbs pounds and got my bloodwork back to normal. I was feeling great.
People noticed and began to ask what I was doing. I showed them how to order it. The company started sending me "Thank You" checks for the referrals. I loved it! That's when I started claiming home-based tax write-offs again, which later became the subject of my self-published book.
My Parents Did Not Leave Me With Good Health Genetics
Then in 2015, while attended a Unicity conference in Las Vegas, I saw guys a decade older then me who were in much better shape than I had ever been in my Life.
I was sitting there at the conference thinking how I did not have good genetics. My father had a heart attack when he was 52 and passed away of prostate cancer in his mid-60's. My mother died in her late 60's of cardio vascular disease. I lost a sister in her early 40's as a result of childhood brain cancer.
I never had high blood pressure or had been diagnosed as a pre-diabetic. I thought I was in pretty good shape at that point after using Balance for so many years. But I knew somewhere deep inside of me however, it was not a matter of "If" it was a matter of "When" any of my hereditary symptoms may display themselves.
Second Chance For a New Beginning
Listening to the stories and seeing the results at that conference in 2015, I knew I had settled with my health. They had what I wanted.
I Immediately re-enrolled myself again into the Unicity program (which later became The Feel Great System) but this time making a personal commitment to invest in my health.
I was not settling for just average health. I stayed focused fine tuning my nutrition and exercise, and expanding my consumption of some of the other products from Unicity to enhance my results.
Lost a Total of 100 Pounds
The pounds and inches kept slipping away as I continued with my focus and consistency. Using the Unicity products made all the difference. The discipline and consistency I learned has led me to experience the best health of my entire life.
Even my last visit to the family doctor (click here to read that story) confirmed the changes I was experiencing. One of the statements the doctor made was that, "my risk of developing Cardiovascular disease is now at less than 5% and diabetes at 0%".
Through my journey with Unicity I have lost 100 lbs and more than 20% body fat (click here to read more about that story).
Having worked with my mentor and using the Unicity products I would not have been able to achieve these results. These changes have been able to mold and sculpt my Dream of a healthy, lean, fit body, and today I am in better health and fitness than I have ever been in my entire life.
Lets Work Together!
We can all do this, and we can do it together. Maybe you are like I was, in that you are now at a point you've had enough. I'm here to support and encourage you! We have everything that you need to get started on your journey, just like I did. Just say the word!
Related Articles:
Feel Better Than You Have In Years!
The Feel Great System
More Energy! Healthy Blood Sugar Levels! Weight Loss!
Even If Everything Else You Tried Before Has Failed!
Order today! 100% Satisfaction Guarantee!
Doug Collins, Independent Distributor
Text: 1-902-201-0245
Int'l Call/Text
Click the Message/Chat Button
Buy Now