Unimate Yerba Mate: 375 Times More Effective with 5-Step Patented Process | Unicity
Nov 08, 2021
The Unicity Unimate is unlike any other yerba mate on the market. The yerba mate in Unimate is grown in South America and undergoes a 5-step patented process to make it 375 times more effective than other commercially available Yerba Mate.
The 5 step process is: Hand Picked, Fire Roasted, Extracted, Concentrated, Purified.
In the last 5 years, Unimate has been through a series of clinical studies and the impact of this product is remarkable:
Clinically established to increase sense of well-being, enhancing your mood.
Potent appetite suppressant because of the dramatic increase in ketones produced – especially when taken first thing in the morning.
Powerful complement to our Balance product that that supports metabolic health.
Enhanced energy to support endurance based activates.
Significantly increases resistance training ability.
Supports muscle recovery after workouts.
Unimate is currently engaged in twelve additional clinical studies, and it continues to show remarkable results. Rest assured, with Unimate you are truly getting a safe and effective concentrated yerba mate that you an enjoy cold or hot. And it is backed by science and is the only yerba mate listed in the Prescribers Desk Reference (PDR).
In this video video, Erin L. Glynn, PhD, Vice President, Research & Development at Unicity explains this 5-step patented process in more detail. As you will see, this process is specifically designed to remove the impurities and any unwanted compounds after the fire roasting.
Related articles:
---
Order Unicity Unimate at the lowest discounted Wholesale Pricing and Satisfaction Guaranteed!
Unicity Unimate
Yerba Mate Drink
1 Box | 30 Packets
Feel Better Than You Have In Years!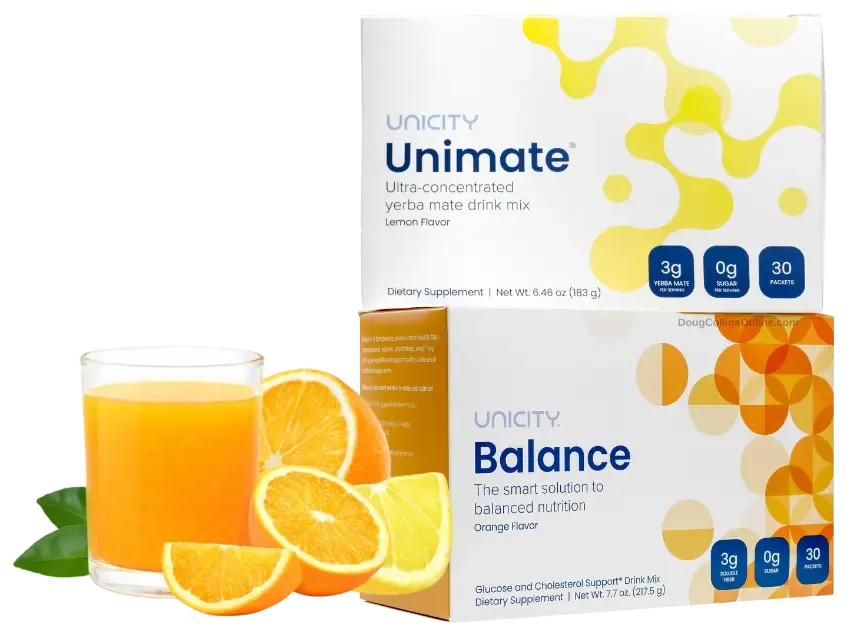 The Feel Great System
More Energy! Healthy Blood Sugar Levels! Weight Loss!
Even If Everything Else You Tried Before Has Failed!
Order today! 100% Satisfaction Guarantee!
Click the Message/Chat Button
Buy Now