Doug's Story: Where The Heart Goes We Follow - Bedford Living Magazine
Jun 09, 2021
What an honor to have been the feature story in the March 2021 issue of our local Bedford Living magazine. Working on this story has been fun to reflect back on a serendipity chance meeting in 2007. Then there is all the family dynamics and challenges blending two international families together. Drop on top of that the responsibilities of a home-based business as the family source of income.
Life is a blessing! I've never been more excited for what is ahead! I hope you stick with me here on this journey! Be inspired for what is ahead! ~ Doug Collins
BEDFORD LIVING MAGAZINE, March 2021
On December 5, 2019 Doug Collins and Benjie Quilbio felt like they were finally home.
Having just moved to the Papermill Lake area from Riverview, New Brunswick. They just knew they were entering a new chapter in their life together here in Bedford.
For years, they had talked about moving to the community someday. They loved the beautiful and safe neighborhoods, being close to Papermill Lake, the walking trails and having all the amenities and quick access to anywhere in HRM.
While they had found their home, the 13-year journey to this point was not always easy; it tested every part of their faith and focus.
But each of their stories began years before they even met each other, which resulted in an eventual fate encounter, that would bring two families together.
Doug grew up in Halifax and started his career working in Burnside in marketing, supply chain and operations. In 2004, he was recruited by a competitor for a national position and moved his family to New Brunswick.
Not long after this move, Doug suddenly found himself a single father of three young children. Along with the demands of single parenthood, he also had to deal with his new career, long hours at work coupled with extensive travel. He constantly enlisted outside help to care for his kids, their schedules, after school day care, as well as 24-hour childcare when he was out of town.
Little did Doug know; his fate would soon change.
In December 2007, Benjie was boarding a plane for Moncton from Hong Kong. She was looking to immigrate to Canada and was in search for a better life for herself and her two-year-old son CJ, who was left in the care of her parents in the Philippines the year before. Her dream was to immigrate to Canada and then re-unite with her son and bring him to their new home.
Benjie had no idea, while boarding her plane in Hong Kong, that her employment contract to work for a family in Moncton, who were one of Doug's co-workers, had been cancelled. At the same time, Doug's co-worker asked if he could do a favor and pick someone up at the airport. That someone was Benjie and would soon change Doug's life forever.
For Benjie, what she arrived to was the opposite of what she had imagined. Instead of meeting her boss, she was greeted by a strange family, found out she had no job and was by herself in the middle of winter in this foreign country.
Doug introduced himself and his three children to Benjie that morning at the airport in Moncton and invited her to consider an offer to work for the Collins family. Fate had now stepped in as Benjie accepted the offer, and life for everyone was about to change.
In late summer 2010, Doug was surprised to receive a work email which said his employer was merging and downsizing, and his job was being terminated. This was going to require him to make another major move outside of the Atlantic region if there was any chance of him staying in his career.
This was a time when the economy was in a tailspin and executives throughout North America were losing their jobs in droves. This was another turning point moment for them, but, despite this news, Benjie stayed with the family.
On the counsel and advice of Doug's lawyer and his mentor, he negotiated an exit package with his employer and made the life decision to fulfill a dream of being self-employed full-time in his home-based business.
With Benjie now a committed part of the family, she began to take a greater role in Doug's home-based business and they quickly discovered they made a powerful entrepreneurial team. Their next plan was to bring the whole family together.
In 2013 the entire Collins crew journeyed to the Philippines to claim the missing piece in Benjie's life: her now eight-year-old son CJ. In December 2015, Benjie and CJ became Canadian citizens and in June 2016, Doug and Benjie married, bringing the two families together permanently.
In 2019 their lives changed again.
Doug's three children were grown up and spread throughout Canada following their own careers, and Doug felt like something was missing. He soon realized he wanted to move home, and Benjie had always liked the idea of living in Bedford.
They felt they had come to the end of an amazing decade of challenges and adventures, and it was time for a new shift. Home was calling, so in November 2019, Doug listed their home for sale with the thought if they are supposed to move, the house will sell. It sold in a few short days and a new chapter in Bedford began. But not everything was going to be as expected.
Benjie immediately landed a job working in Burnside and Doug got busy networking and continuing to build his home-based direct sales business. With Doug's knowledge and interest around tax strategies, Doug volunteered as a registered tax preparer with CRA through the CVITP program. He believed it was a great way to give back to a community that was not being served. Little did Doug suspect this decision was going to be another fateful experience.
By late March 2020 Nova Scotia was in lockdown due to the COVID-19 pandemic. Benjie continued to work as she was a frontline worker, but Doug's mobility was severely curtailed and he found himself stuck at home from the lockdown.
Using this extra time, his insights on tax strategies, and knowing many are not skilled at claiming home-based deductions, Doug used his experience to write a self-published book. The book "Home-Based Business Guide To Write-Off Almost Anything" is a helpful easy to read tax guide for those interested in home-based business. Since being published it has become a bestseller on Amazon in the small business taxes category.
Benjie has a heart for service, as well as for entrepreneurship and armed with her accounting background and business experience, she has recently launched her own in-home seniors care service. As someone with a servant's heart for seniors and knowing that they are the most disproportionately affected group during the pandemic, her focus is on helping seniors who want to stay in their homes yet need support. Whether it is house cleaning, de-cluttering and organizing, meal preparation or grocery shopping and other errands, Benjie is there to serve.
CJ is thriving as a teenager in Bedford and is currently in Grade 10 at Charles P. Allen High School, enrolled in the Pre-IB French program and is a sergeant at the 342 Bedford Lions Air Cadet Squadron. His dream is to become a pilot with the Canadian Armed Forces.
Doug and Benjie have spent the last 14 years following the stars and letting the hands of fate lead them to where they have truly found 'home' right here in Bedford. They love their community, their home, and enjoying life with their extended family close by and their Instagram star, Kodi, a standard poodle. Kodi can be found on Instagram at @Kodi_poodle.
To the Bedford community, the Collins family has this message:
"As a family, we want to thank our neighbors for the warm welcome and new friendships," says Doug. "You have all been so kind and welcoming us to Bedford. If there is anything, we can do for anyone in the community, please reach out you can easily find us online, as we are here to continue to make this the greatest place to live."
Download the original version of the Bedford Living Magazine article.
Related Articles:
Feel Better Than You Have In Years!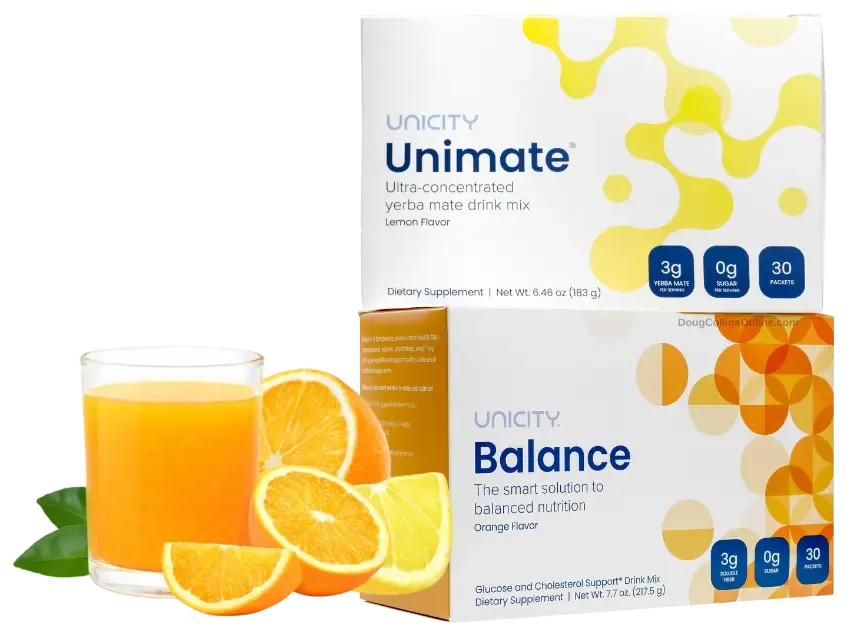 The Feel Great System
More Energy! Healthy Blood Sugar Levels! Weight Loss!
Even If Everything Else You Tried Before Has Failed!
Order today! 100% Satisfaction Guarantee!
Click the Message/Chat Button
Buy Now